Rustic Faux Painted Wood Boards are Restaurant Design's Piece de Resistance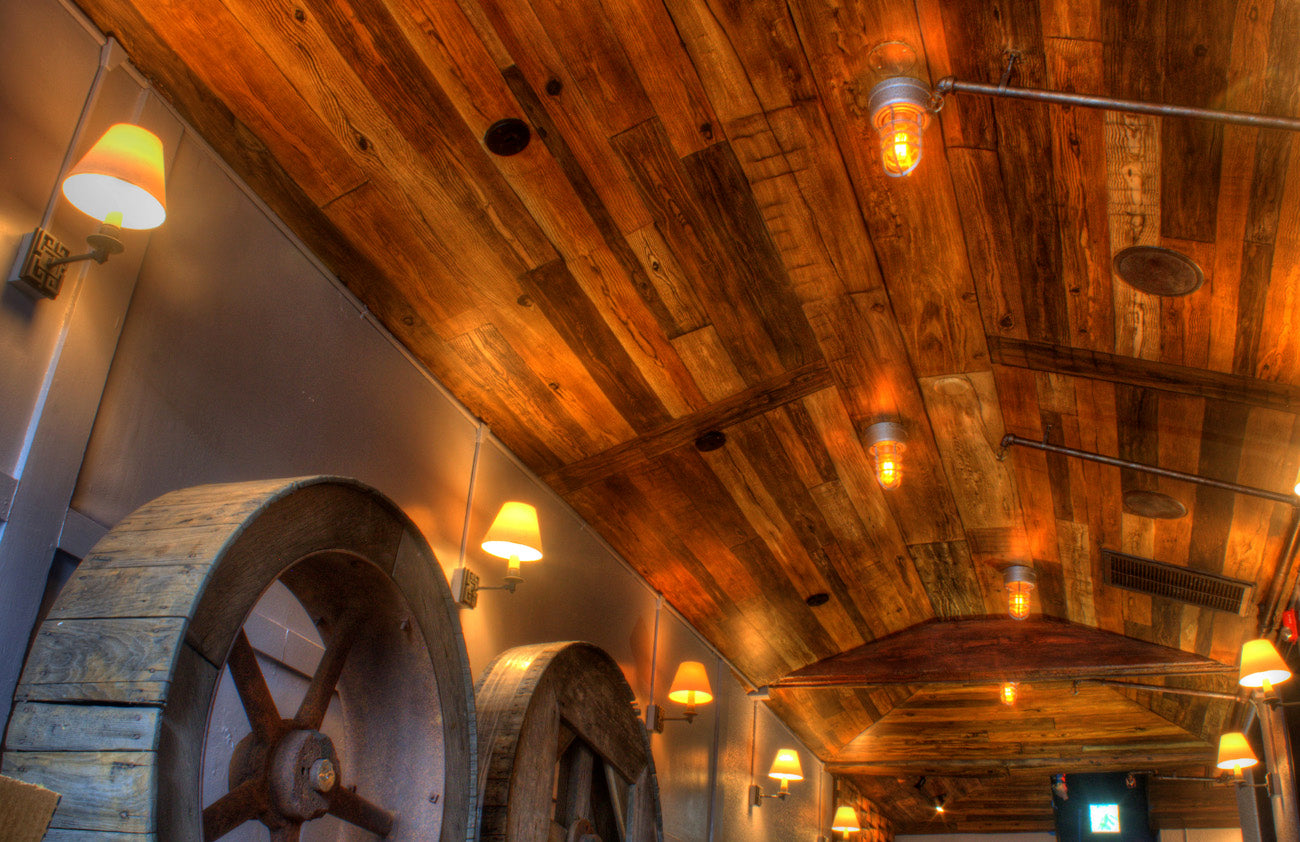 Written July 16th, 2016
The Hopewell Bar and Kitchen in Allston, MA, is distinctly rustic in feel throughout, and the newly painted ceiling of faux weathered wood planks is the Piece de Resistance. Aiming for a warm and unpretentious hospitality, our faux wood grained ceiling perfectly mirrors the restaurant design of this neighborhood favorite bar.
Old Oak Whiskey Barrels from distilleries and industrial wooden wheels line the walls, as well as black and white photos of distillery interiors. the tables and bar tops are built from reclaimed wood from old New England mill buildings and the bar menu has an extensive list of Whiskey, Bourbon and Rye spirits from small but world renowned makers.  Much like the many amber shades of Whiskey, the paint glazes used to craft the Faux Bois Weathered Planks were chosen to create the same tones of raw umber, burnt sienna and Red Oxide
It's clear that in the world of interior design Wood Graining, in all forms, is hot. The current rustic- modern trend has sprouted faux wood grain printed fabric, wall coverings and ceramic tile. New ideas are developing in the Hospitality Industry about the look of a welcoming environment and the warm vibration of this natural material spells comfort to the patrons of local favorites such as the Hopewell Bar and Kitchen. As always, Arteriors provides the best in cutting edge architectural finishes that support the vision of Hospitality Designers.