Make a Beautiful Splash With our Blue Wave Finish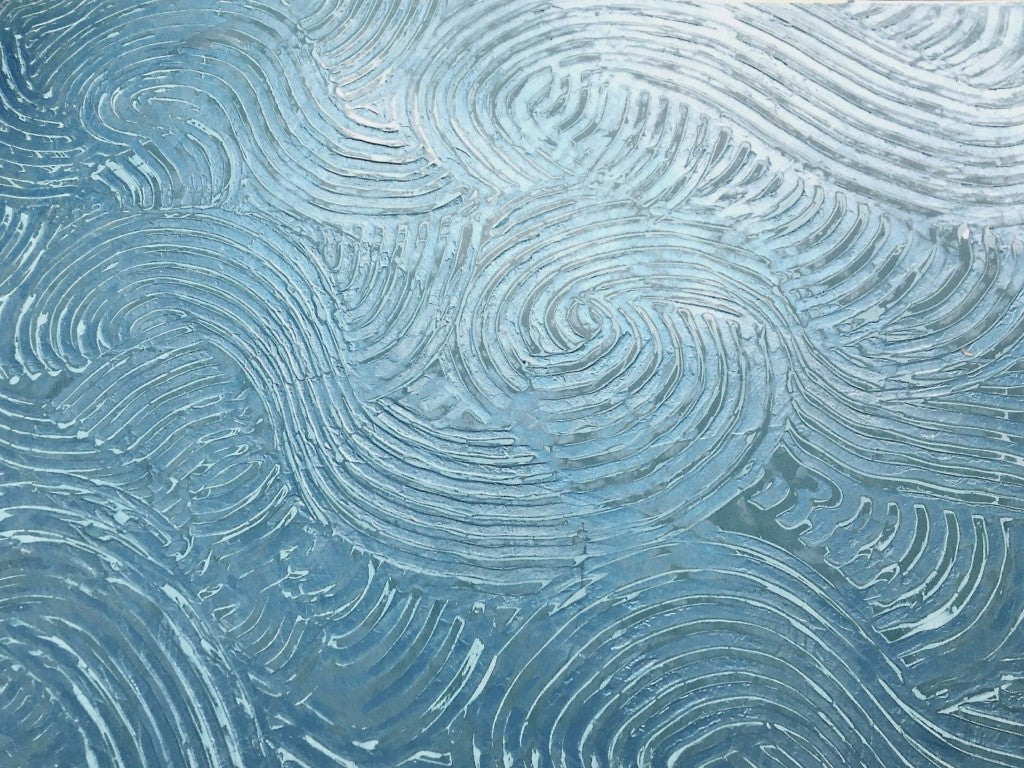 Written July 14, 2020
If the sound of waves breaking on the shore, and the sight of iridescent blues swirling together are your thing then we have a surface design for you. Using exceptional paint products from Golden Paintworks, we have created Blue Wave.
You will no doubt recognize the name of Golden Paints if you are in the visual arts. We started using their products about 30 years ago when we began our decorative finishing and mural painting company. After trying to create gold and metallic finishes we soon realized that their metallics were far and above their competition. Their products are always on our supplies shelves and we never leave the studio without them, which is why we are so tickled and honored to be featured as one of the decorative art companies to collaborate with Golden Paintworks, a new division that produces materials specifically for the decorative arts world. We have created four surface designs for their Limited Edition Summer Collection 2020.
Iridescent blue waves play with light and pattern in this finish made from decorative plasters and metallic paint. This is an advanced finish, but if you love a good challenge that yields beautiful results give this a try!
If you do not know how to trowel, watch the Golden Paintworks tutorials on application methods for Venetian Plaster. This custom surface design, created especially for you, features step by step instructions.
Our tutorial is free to download here: https://www.goldenpaintworks.com/collections/summer2020/ 
Have fun and send us a picture of your finished work!